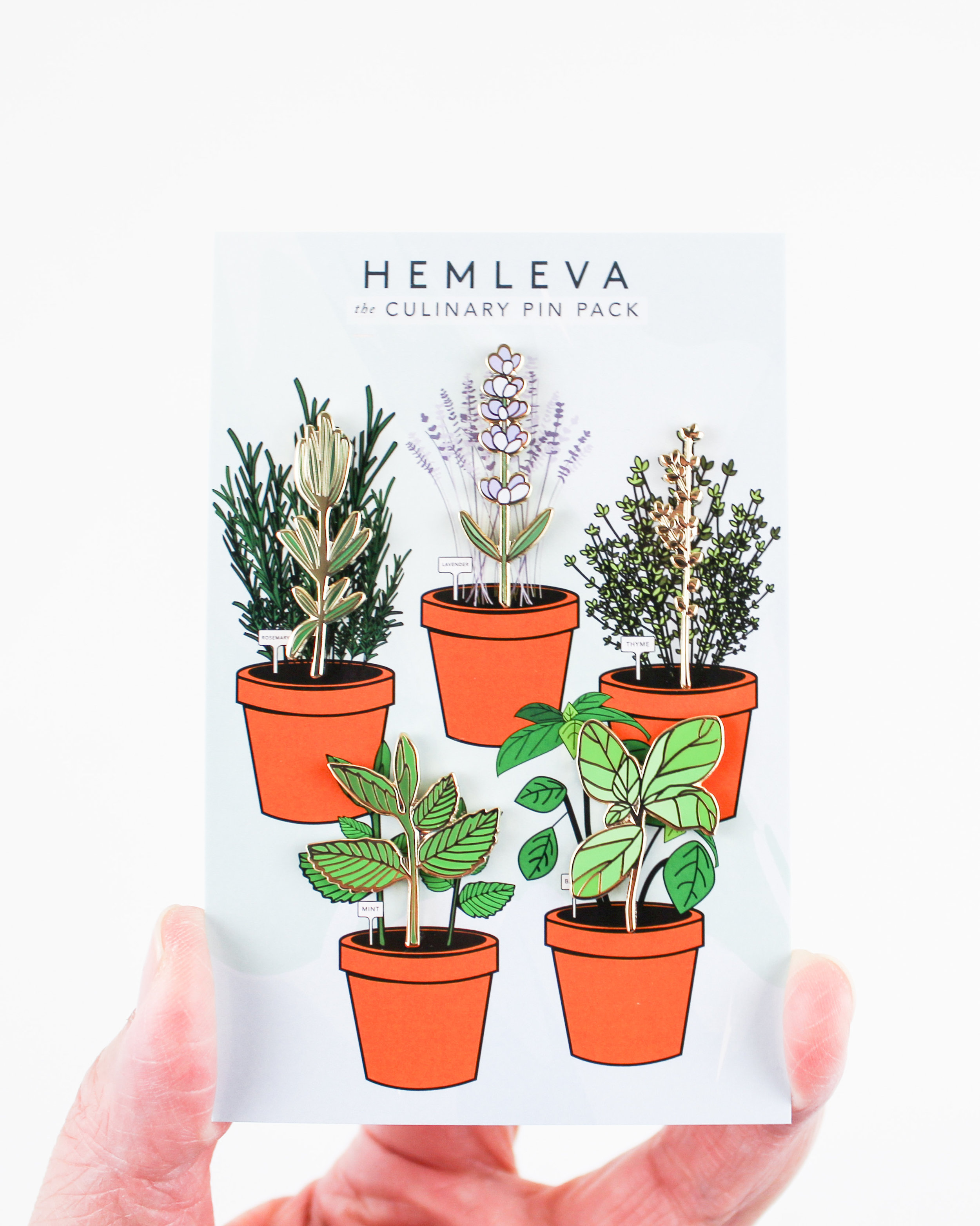 Culinary Herbs Pin Pack
If you couldn't possibly choose a favorite culinary herb pin, why not collect them all? Introducing the Culinary Herbs Pin Pack! Featuring all 5 original designs by Hemleva.
You can keep your favorite pin for yourself, and give the others away to your friends that love to garden and cook, or keep them all for yourself and start your very own herbacious pin collection.
DETAILS
Includes 5 pins
High Polished Brass Base
Flat Head Tie Tack or Rubber Clutch Backing
Includes a fully illustrated card display
Illustrated by Samantha Leung
PIN DETAILS
Basil
3/4 x 1"
Mint
1 x 1"
Rosemary
1/2 x 1 1/4"
Lavender
1/2 x 1 1/4"
Thyme
1/4 x 1 1/4"
sale