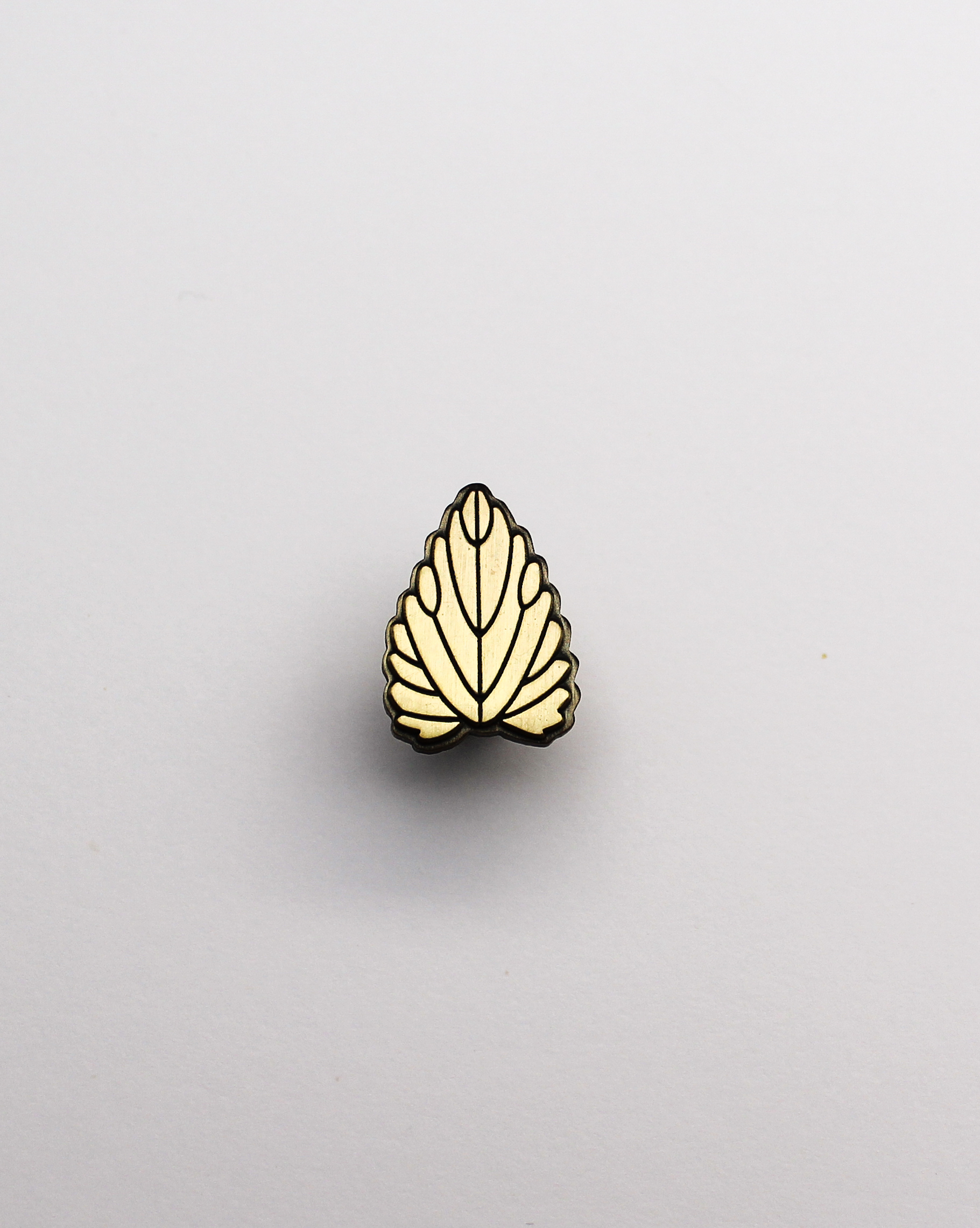 Catnip
Whether you have and love cats, or simply follow them on Instagram, this Catnip pin is the perfect minimalist accessory for Cat parents and friends of felines.
Catnip has a variety of marvelous uses. When smelled, it has a euphoric effect with many cats; it is an incredibly effective bug and pest deterrent; and when brewed as a Tea, Catnip can also be used as a mild sedative, similar to Chamomile.
For the month of July, a $1 from every Catnip pin that is sold will be donated to the Regional Animal Services of King County (RASKC). This is the animal shelter where we adopted our cat Ferguson. She is so very sweet, a friend to everyone she meets, and you can find her paws featured on the card display of the Catnip pin.
DETAILS
3/4 x 5/8"

Stamped out of High Quality Brass

High Polished Brass Finish

Flat Head Tie Tack or Rubber Clutch Backing

Includes a card display, featuring the darling paws of Samantha's cat, Ferguson

Illustrated by Samantha Leung